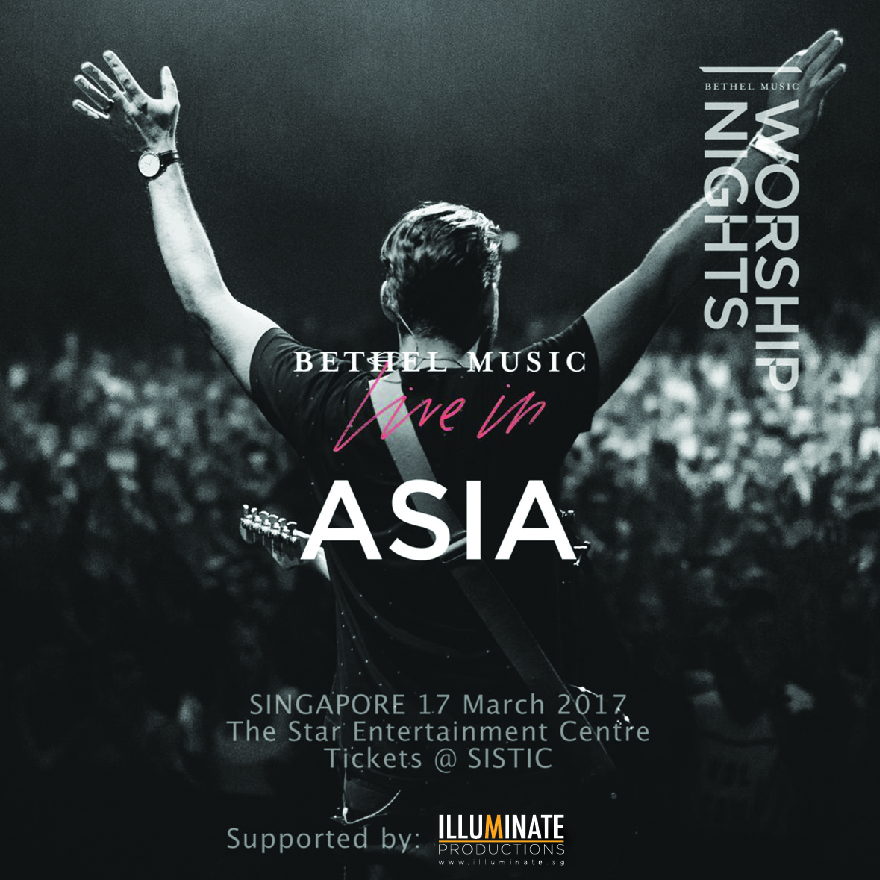 Bethel Music is coming to Asia for a special Worship Nights Tour! We desire to partner with what God is doing in your city and to see Heaven invade earth. Join us and the Bethel Music Collective for an authentic night of worship, encouragement, and prayer as we love God together and pursue His presence.
Date: Fri, 17 Mar 2017
Venue: The Star Performing Arts Centre
Use the code biblesocietybethel to get a special discount for friends of the Bible Society!
1-9 tickets – 10% discount
10 tickets and more – 15% discount
Disclaimer: This event is organised by the respective organisation. Please contact them directly if you have any queries. 
If you would like for BSS to publicise your events, please contact us at comms@bible.org.sg.
---