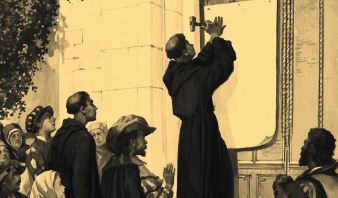 The Reformation in 16th century Europe is a unique story of major social upheaval, fascinating characters, fierce debates, and devastating conflict. It is also a story that has the hidden hand of God, helping the Church to return to His Word and the Gospel of Jesus Christ, and a deeper understanding and experience of His grace and salvation.
Come and hear about the guiding hand of God, the nobility and frailty of human nature, and the continuing legacy of events that took place 500 years ago. We will see how they shaped subsequent world history and still deeply affect us today, both positively and negatively.
Date: Wed, 10 May 2017 (Vesak day)
Time: 9am – 1pm
Venue: Barker Road Methodist Church, Main sanctuary
Speaker: Bishop Emeritus Robert Solomon
Disclaimer: This event is organised by the respective organisation. Please contact them directly if you have any queries. 
If you would like for BSS to publicise your events, please contact us at comms@bible.org.sg.
---