God's Perfect Timing! 
I've always wanted to visit the Holy Land. Last year, many things happened in my family. I had to look after them and felt very exhausted. I felt depressed and tired. I cried to the Lord to express my pain and sorrow.
In November 2016, my friend, Jennifer, informed me that the Bible Society's IBEx was organising a trip to Israel and Jordan in May 2017. I immediately knew this was His answer to my years of prayers.
I was excited. But there were also concerns.
Can I afford the trip? I'm only a homemaker. Who will accompany me?
I prayed and miraculously, my daughter, Natasha, asked if she could join me. My sister, Susie, sponsored my trip and love gifts flowed in.
Just before the trip, my brother and sister were admitted to the hospital and my grand-nephew had Hand Foot and Mouth Disease. I also had a fall. My tooth went into my gums and I had a minor surgery to fix it. I had a bad cough and felt weak as I was on a soft diet. I also had a root canal done. On the eve of my trip, i had diarrhoea. My friends prayed for me and some discouraged me from going. However, I was confident that the Lord will take care of me.
The day of the trip came. When I reached Istanbul airport, I felt a surge of energy gushing throughout my veins. When I set foot on Tel Aviv, my body felt hot and I felt this indescribable power in me.
When I was at the Church of Transfiguration, I felt the Holy Spirit came into me like a hot flush and found myself weeping while I was praying. I was also feeling down initially as I could only drink soup. On the third day, I could open my mouth wider and started to nibble food that was soft. Being in the Holy Land was different from reading the bible. The feeling was indescribable.
Many group members took care of me and watch over me despite the fact that we were strangers. We bonded very well during the trip. Even the Israeli bus driver, tour guide and the Chef in Wadi Rum gave me so much love and care.
As for Natasha and me, it was also the first time after many years that we are travelling together. We were like the best of friends and had a wonderful time together. Our relationship was on the rocks after my husband passed away in 2001. I thank God for the reconciliation. This trip is God's way of bonding us and a special gift to us spending Mother's Day in the Holy Land. I want to thank God for giving me this present.
After the trip, I felt very peaceful and I look forward to going back to the Holy Land again. God may not necessarily answer our prayers in our time, but in His time!
Mother's Day Sunday Service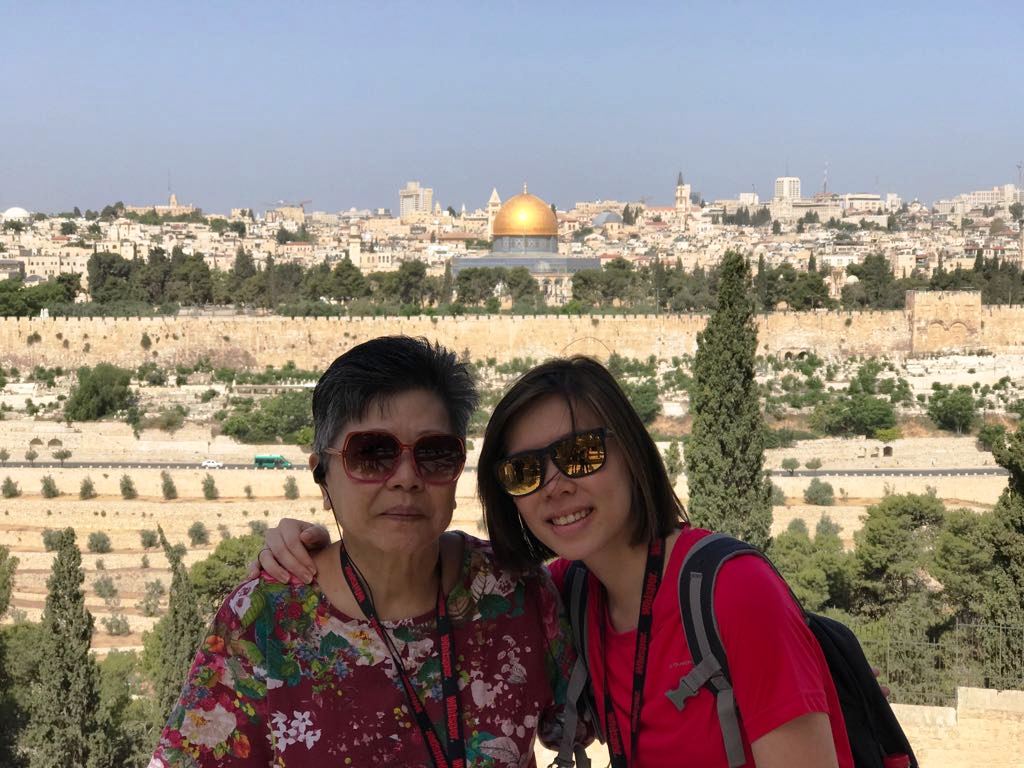 Mount of Olives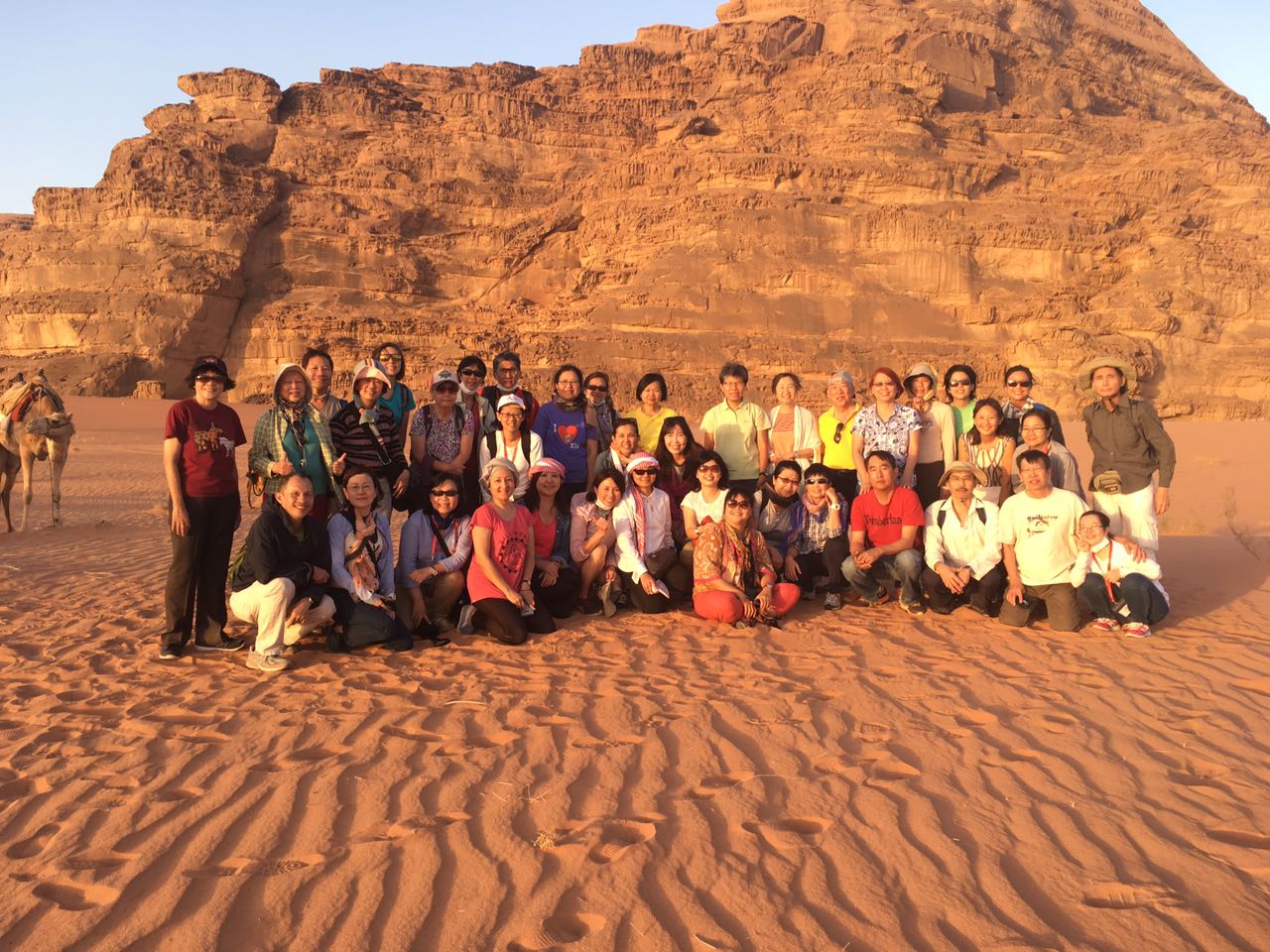 Wadi Rum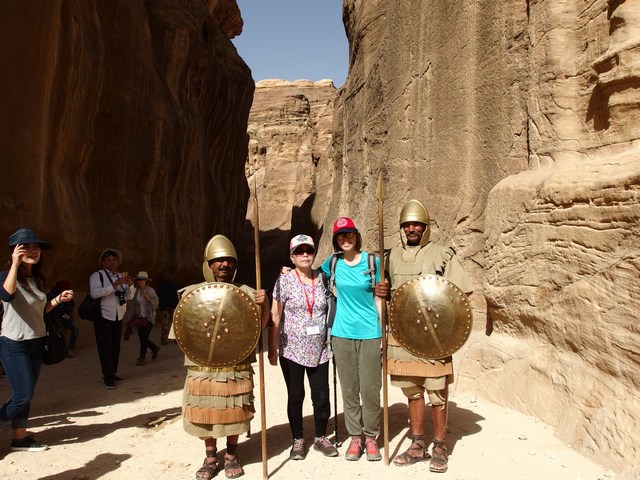 Petra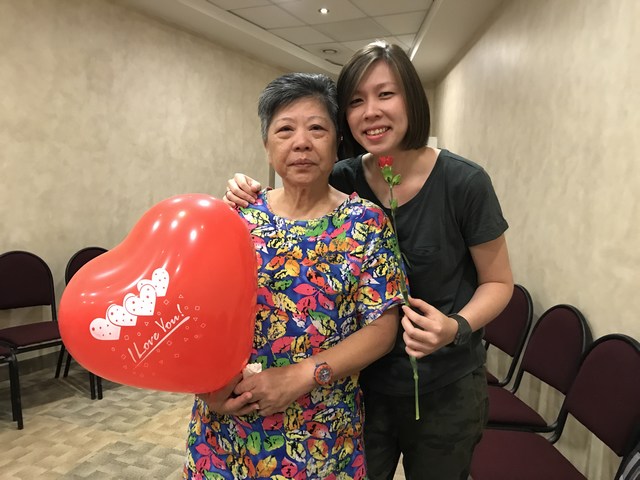 Mother's Day Celebration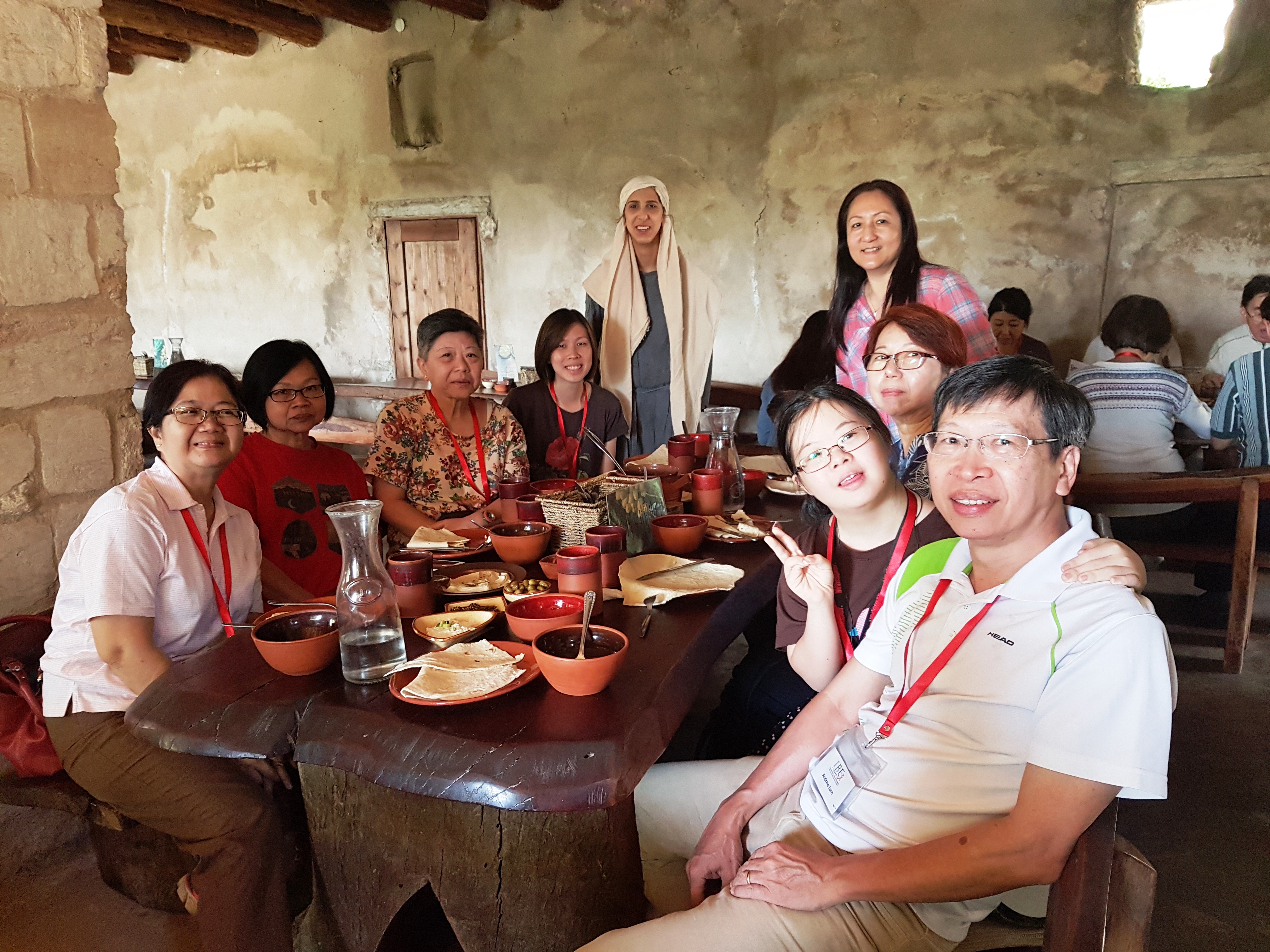 Nazareth Village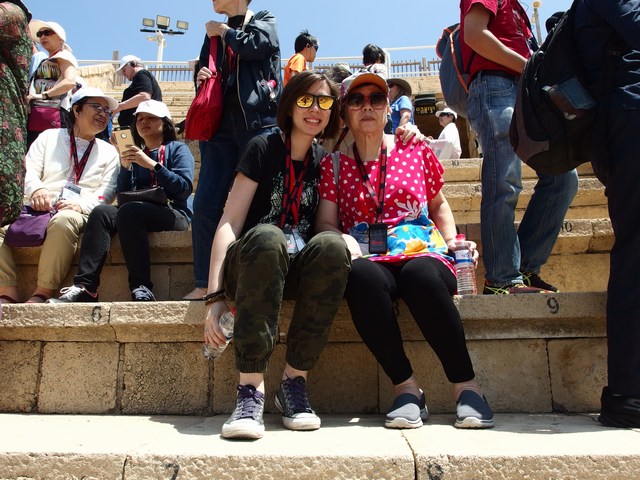 Caesarea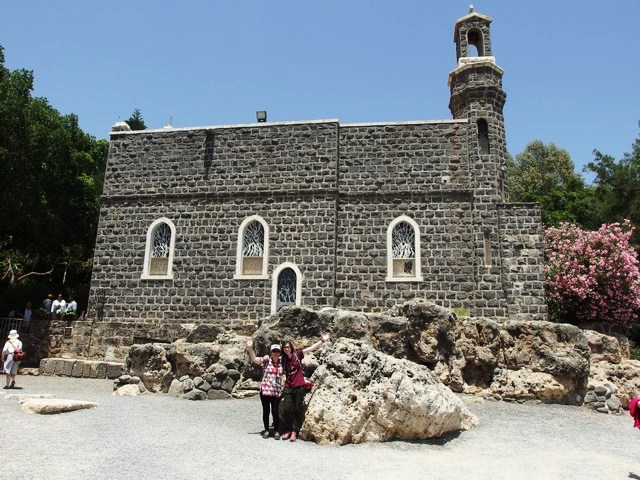 Church of St Peter's Primacy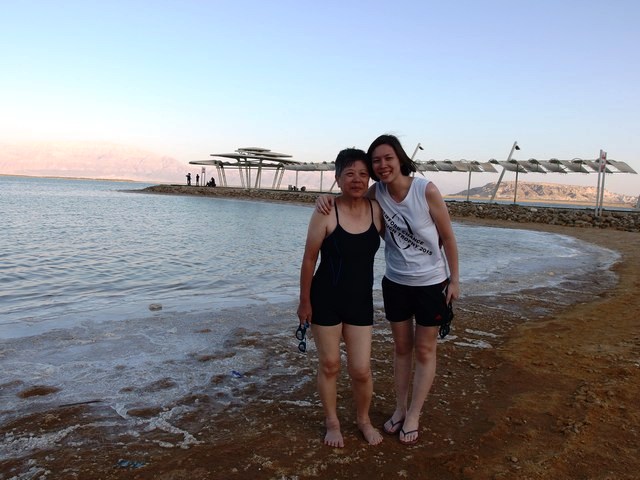 Dead Sea
---