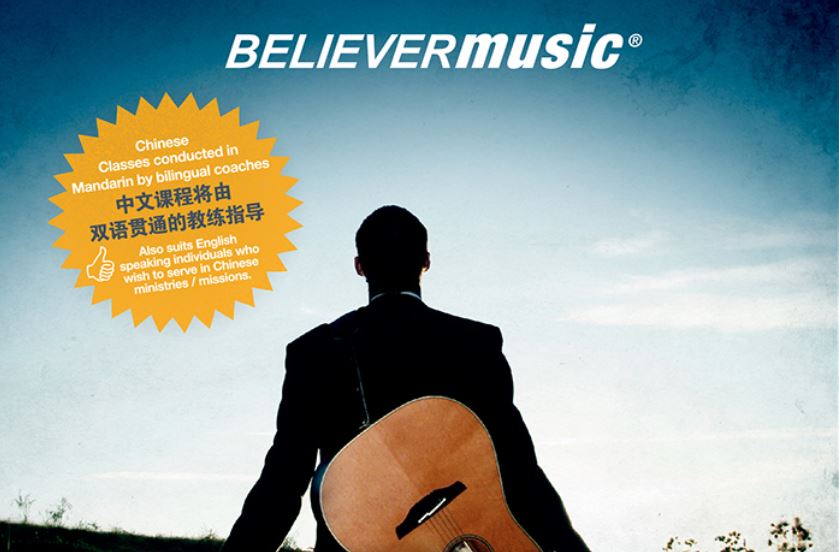 Play Music for Real! Enjoy 12% Discount off Music Lessons at Believer Music!
Believer Music is the leading executive music training centre in Singapore. Featuring state-of-the-art studios with a 1,600 weekly capacity, and over 20,000 members over the last 17 years. Believer Music continues to transform and impact thousands with the power of music today and we'll provide you with a truly genuine learning opportunity.
Fulfil your wildest dreams through Believer Music - Experience contemporary Guitar, Keyboard, Drum, Cajon, Voice, and Electric Guitar, for absolute beginners.
Upcoming 2017 Term Dates:
7 WK PROGRAMS (Guitar / Cajon / Electric Guitar / Ukulele):
Term 2: 13 Mar - 30 Apr
Term 3: 8 May - 25 Jun
9 WK PROGRAMS (Kids Keyboard):
Term 2: 10 Apr - 11 Jun
11 WK PROGRAMS (Drums, Voice, Keyboard Contemporary, Keyboard MandoPop):
Term 2: 10 Apr - 25 Jun
22 WK PROGRAMS (Keyboard Academy):
Term 2: 10 Apr - 24 Sep
YES! I want to take a Music Class in 2017!
To enjoy your 12% discount, simply apply the code EVC2017BSS during Online Registration at the payment summary page when you SIGN UP HERE.
Terms & Conditions:
- 12% discount eligible for Primer, Beginner and Level I modules only.
- Discount code cannot be used in conjunction with other promotions.
- Not applicable for Believer Band Program and XP Trial classes.
- A one-time membership fee + admin fee is separately chargeable.
Be sure to use the promo code EVC2017BSS during Online Registration to enjoy a 12% discount especially for Bible Society friends!
Disclaimer: This event is organised by the respective organisation. Please contact them directly if you have any queries. If you would like for BSS to publicise your events, please contact us at comms@bible.org.sg.
---