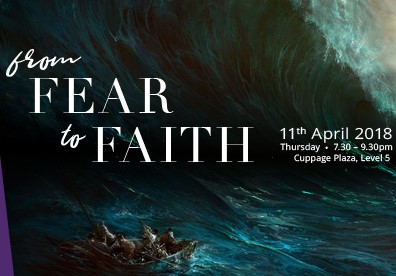 The Story
In 2004, Jason Ong was diagnosed with an extremely rare form of a malignant brain cancer. The doctor concluded that there was no cure, drugs or treatments available to him at that point of time and the last words from the doctor were "You are left with at most 6 more months…."
Upon receiving this "death sentence", Jason turned to God and remembered the words from Romans 8:28—God works for the good of those who love him, who have been called according to his purpose.—and bravely told his wife Judith, "This is not the end. We still have 6 months."
He knew that if he were to die, he would need to be ready to meet God and received a mandate from God to defend the marginalised and take care of the widows and abandoned children.
"Defend the weak and the fatherless: uphold the cause of the poor and the oppressed. Rescue the weak and the needy; deliver them from the hand of the wicked." – Psalms 82:3-4
Carrying that mandate, Jason and Judith started their F&B business – Olive Vine, dedicated to using this business as mission to serve the marginalised children and orphans. Even though they had no prior experience in F&B business, Jason and Judith entered with simple faith and obedience to God's calling.
They first started out with a hawker stall in a food court and had to battle with Jason's symptoms alongside their sluggish revenue, high rentals & food costs, and long working hours.
In a divine encounter, Jason met JESUS where God breathed into him a new breath of life and has sustained his life until now.
Today, after being given a new lease on life, Jason and Judith operate Olive Vine as a restaurant located in Marina Square which has since funded and grown the ministry to love and feed over 600 marginalised children across South East Asia...
The Event
Jason will be sharing on the next GBN Business Empowerment Evening drawing from the story in Mark 4:35-41, where the disciples were fearful when facing the storm….
His powerful testimony of fighting cancer for over 10 years illustrates how we can journey with Jesus from fear to faith, completely trusting in His strength and power to see us through every difficulty in our life and business.
Come and be inspired by his sharing of a victorious life in Christ with purpose and vision, turning from fear to faith.
Date & Time: Wed, 11 Apr 2018, 7.30pm-9.30pm
Venue: Nexus Auditorium, Level 5 Cuppage Plaza
Disclaimer: This event is organised by the respective organisation. Please contact them directly if you have any queries. 
If you would like for BSS to publicise your events, please contact us at comms@bible.org.sg.
---