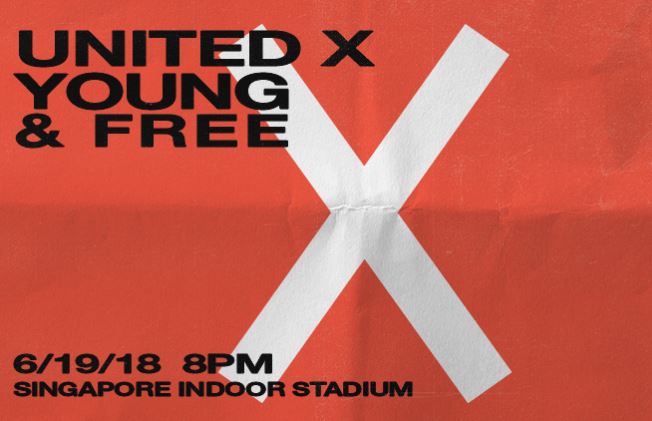 Multi-platinum-selling, award-winning Hillsong United and the next generation of Hillsong music, Young & Free are coming together for the first time ever in Hillsong United x Young & Free. They will be touring in cities such as Seoul, Hong Kong, Taipei, Manila, and Singapore.
From now until 18 June, Hillsong and UnUsUaL Entertainment are partnering with The Bible Society of Singapore to offer $10 off the price of any ticket type*! Enter the code WEWANTHILLSONG at check out or click the private link below to redeem this special offer.
Date: Tue, 19 Jun 2018
Time: 8pm
Venue: Singapore Indoor Stadium
*Terms and Conditions:
Applicable for all ticket categories.
Ticketing fee of $4 per ticket still applies.
Maximum purchase of 8 tickets.
For phone and outlet bookings, please quote Promo Code WEWANTHILLSONG.
For mobile or online bookings, please use either private link (above) or key in Promo Code WEWANTHILLSONG on ticketing page.
No choosing of seats. System will allocate based on best available.
Promotion available till 18 June, 2359 hours or while tickets last, whichever is earlier.
No reselling of tickets allowed.
Disclaimer: This event is organised by the respective organisation. Please contact them directly if you have any queries. 
If you would like for BSS to publicise your events, please contact us at comms@bible.org.sg.
---