Excerpt from an article by Australian Bible Society
A 12-year old girl—Srey—who lives in Talt Hamlet in the Kampong Chhnang province, Cambodia, forages for herbs and grows vegetables near her grandparents' home for a meagre living. Before COVID-19, she could not attend classes regularly because she needed to work to provide for her grandparents and herself.
Cambodia's educational system has suffered greatly after a few decades of conflict. Children pick up trash on a city street while they are at home. For Srey's family, survival is the primary issue, and Srey is desperate to learn to read and write so she may find a decent job and make a living.
Challenges in the Bible Mission Field
Phnom Penh Christian Church pastor, Seom, stated, "I noticed that some youngsters were living on the street and collecting rubish, so they had no chance to attend school. Many of them are the offspring of migrant workers who come to Phnom Penh from other provinces to work in the building industry. I feel a great deal of compassion for these kids. "
Although the percentage of literate people in Cambodia is 77.14%, the reality for people living in rural areas and among the underprivileged is very different. About 2,657,723 adults still lack basic literacy skills.1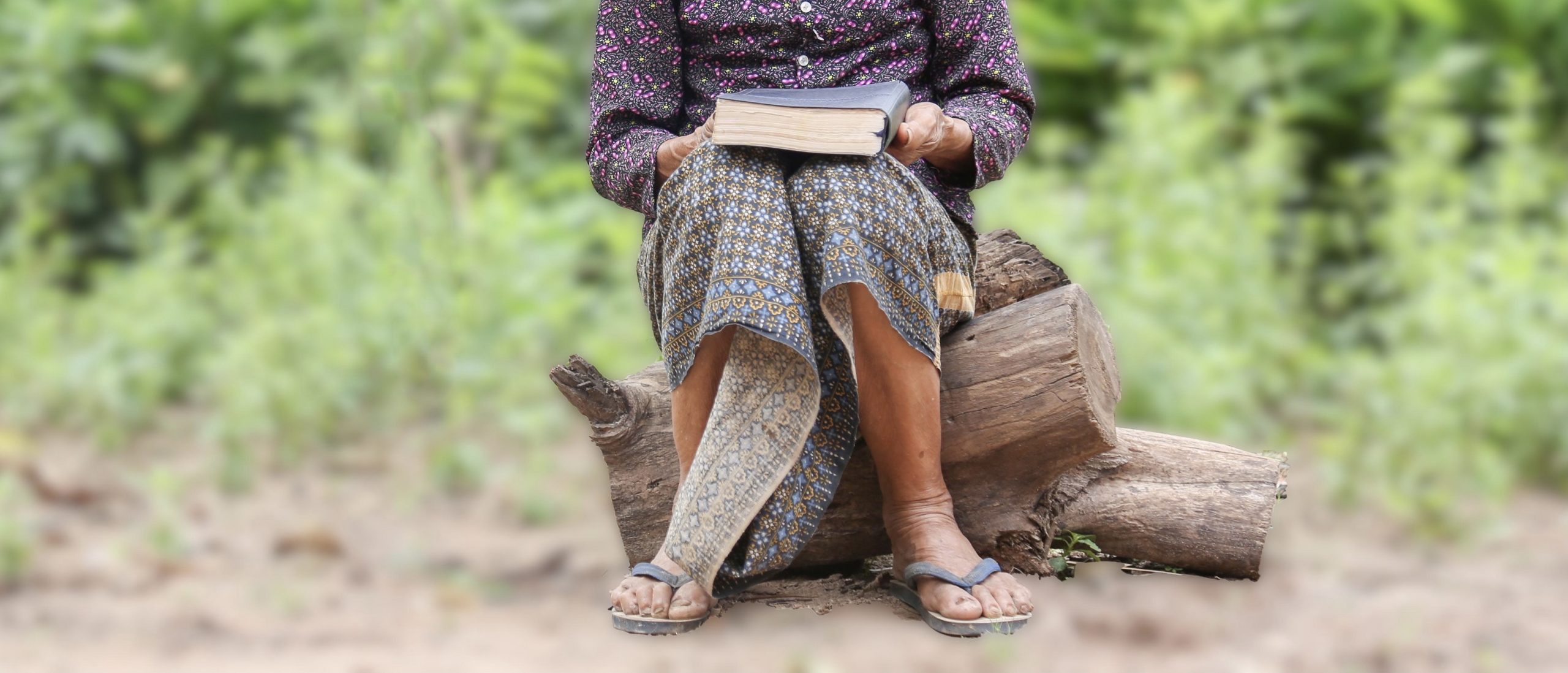 Impact on God's People
Children in Cambodia—like Srey—are grateful for the life-changing transformation due to the Bible Society of Cambodia's Bible-based literacy programme. She joyfully says, "I do not know what the future has for me, but I will try my best to study," through her tears.
At The Bible Society of Singapore aims to become a channel of blessing to the nations, we collaborate closely with our sister Bible Societies across the globe to take the Word of Hope to encourage and transform people who struggle with illiteracy every day.
There is Still Much Work to be Done
We thank God for His grace that sees His people through all circumstances. Your partnership and support in the Bible Mission enable us to be a channel of blessing to those around us so that the Word of Hope will uplift many more lives.
---
References
1Cambodia Population (2022) https://countrymeters.info/en/Cambodia#life_expectancy
---