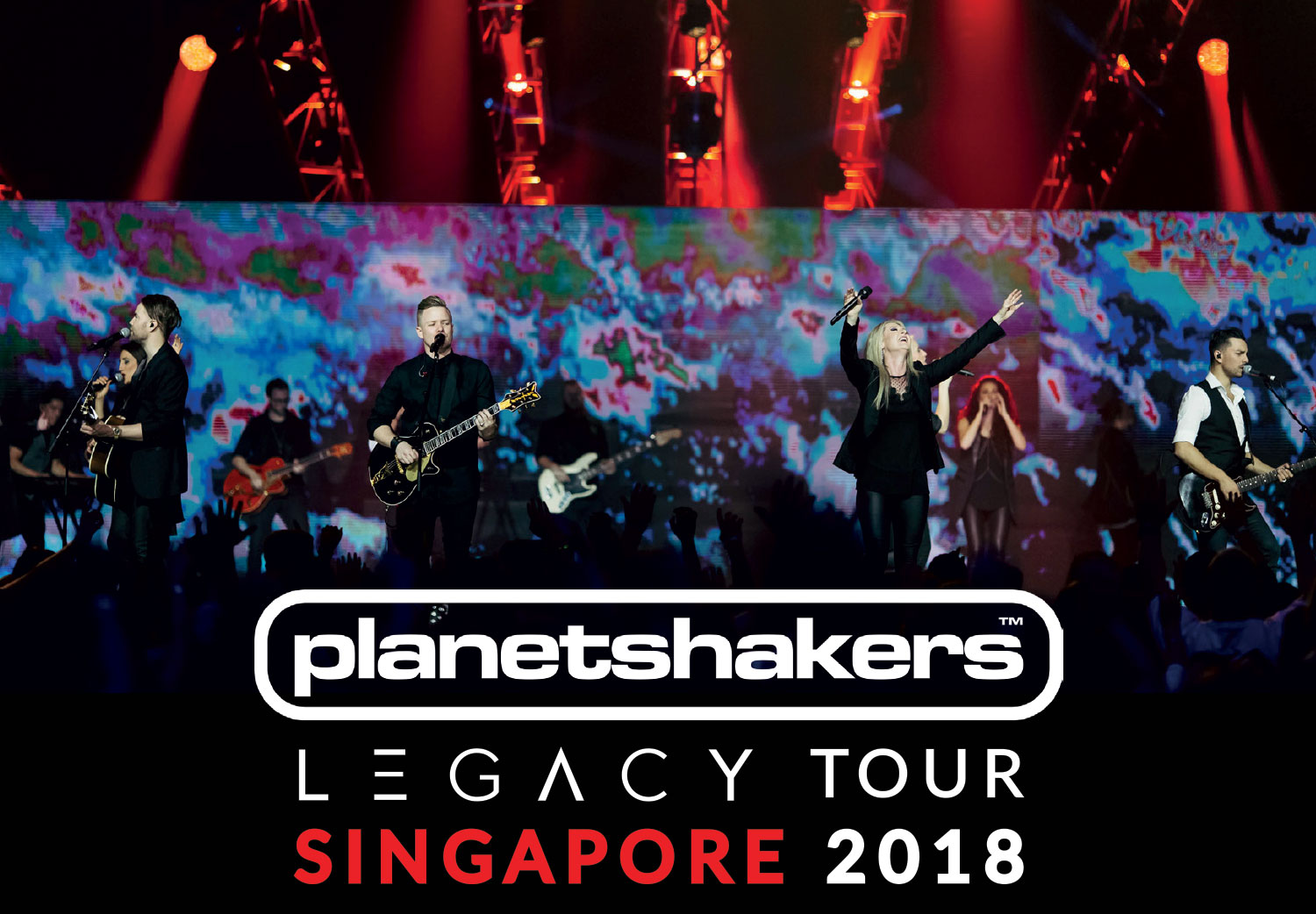 PLANETSHAKERS LEGACY TOUR is coming to Singapore this January 2018!
The highly anticipated PLANETSHAKERS LEGACY TOUR follows the release of their albums LEGACY - Part 1: ALIVE AGAIN and LEGACY – Part 2: PASSIONreleased in March and July 2017 respectively, recorded live as part of the 20th anniversary celebration conference.
The Planetshakers band continuously forge new frontiers, push the boundaries of what modern worship sounds and looks like, and have found a unique voice for conveying praise and love to God. Building on a legacy of innovation, their approach has resonated with a global audience, packing out arenas around the world.
Over 20 albums later and millions of people at live events across the world, Planetshakers are sold out more so than ever before; to empower a generation to win a generation, for the mission.
Join us for a night of celebration and worship! 
Dates: Sun, 21 Jan 2018
Time: 8pm
Venue: Hall 601-604, Suntec Singapore Convention and Exhibition Centre
When you use the code WWJD to buy your ticket, 10% of the proceeds will go towards supporting the Bible Mission and spreading the Word of God!
Disclaimer: This event is organised by the respective organisation. Please contact them directly if you have any queries. 
If you would like for BSS to publicise your events, please contact us at comms@bible.org.sg.
---