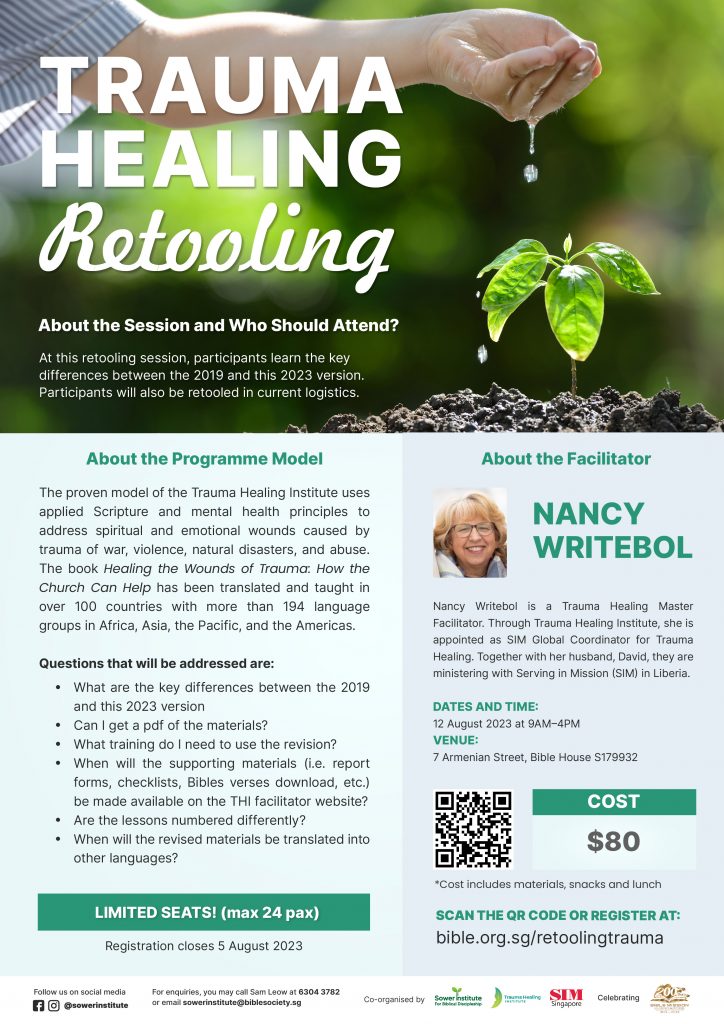 Sower Institute for Biblical Discipleship, in partnership with Trauma Healing Institute (THI), aims to provide leadership and services to churches and organisations using God's word to bring healing and restoration to trauma survivors.
THI's trauma healing programme provides basic mental health concepts with a biblical framework, using Scripture passages and composite real-life stories to help traumatised people connect the teaching with their circumstances.
WHO SHOULD ATTEND?
At this retooling session, participants learn the key differences between the 2019 and this 2023 version.  Participants will also be retooled in current logistics.
ABOUT THE SESSION
The proven model of the Trauma Healing Institute uses applied Scripture and mental health principles to address spiritual and emotional wounds caused by trauma of war, violence, natural disasters, and abuse. The book Healing the Wounds of Trauma: How the Church Can Help has been translated and taught in over 100 countries with more than 194 language groups in Africa, Asia, the Pacific, and the Americas.
Questions that will be addressed are:
What are the key differences between the 2019 and this 2023 version

Can I get a pdf of the materials?

What training do I need to use the revision?

When will the supporting materials (i.e. report forms, checklists, Bibles verses download, etc.) be made available on the THI facilitator website?

Are the lessons numbered differently?

When will the revised materials be translated into other languages?
DATES AND TIME: 12 August 2023 at 9AM–4PM
VENUE: 7 Armenian Street, Bible House S179932
COST: $80
*Cost includes materials, snacks and lunch
For enquiries, you may call Sam Leow at 6304 3782 or email sowerinstitute@biblesociety.sg
Follow us on social media:
Facebook and Instagram @sowerinstitute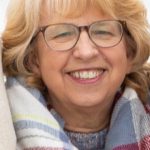 Nancy Writebol
Appointed as SIM Global Coordinator for Trauma Healing, Nancy Writebol is a Trauma Healing Master Facilitator, certified by Trauma Healing Institute. Together with her husband, David, they are ministering with Serving in Mission (SIM) in the US.
---