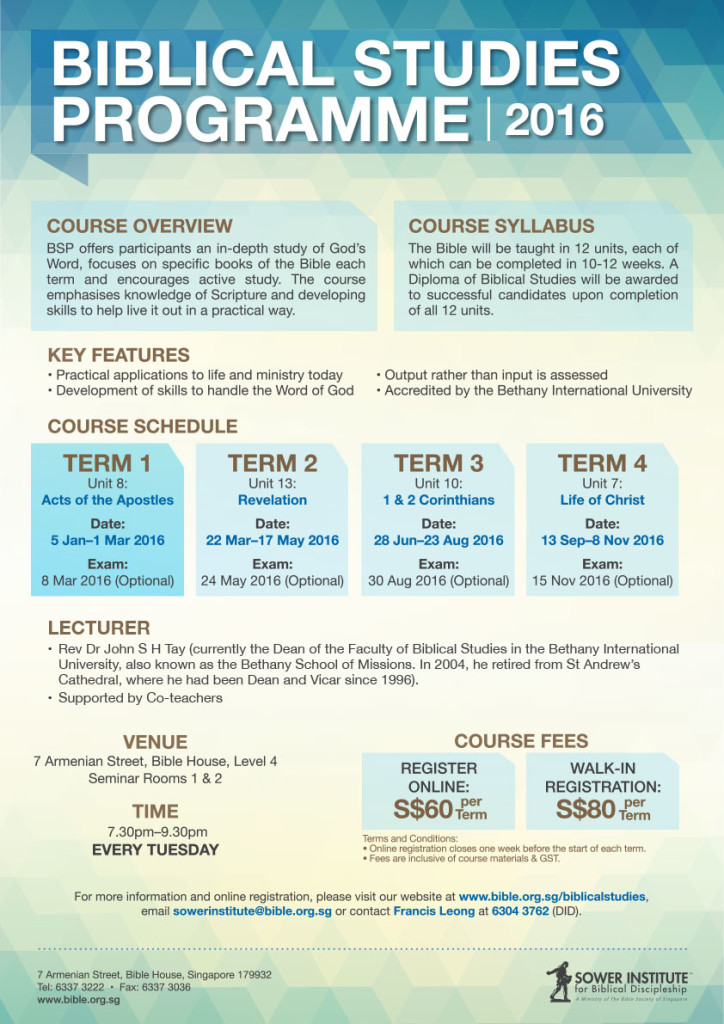 Course Description
Course DescriptionCourse DescriptionCourse DescriptionCourse DescriptionCourse DescriptionCourse DescriptionCourse DescriptionCourse DescriptionCourse DescriptionCourse DescriptionCourse DescriptionCourse DescriptionCourse DescriptionCourse DescriptionCourse DescriptionCourse DescriptionCourse DescriptionCourse DescriptionCourse DescriptionCourse DescriptionCourse DescriptionCourse DescriptionCourse DescriptionCourse DescriptionCourse DescriptionCourse DescriptionCourse DescriptionCourse DescriptionCourse DescriptionCourse DescriptionCourse DescriptionCourse DescriptionCourse DescriptionCourse DescriptionCourse DescriptionCourse DescriptionCourse DescriptionCourse DescriptionCourse DescriptionCourse DescriptionCourse DescriptionCourse DescriptionCourse DescriptionCourse DescriptionCourse DescriptionCourse DescriptionCourse DescriptionCourse DescriptionCourse DescriptionCourse DescriptionCourse DescriptionCourse DescriptionCourse Description
Course DescriptionCourse DescriptionCourse DescriptionCourse DescriptionCourse DescriptionCourse DescriptionCourse DescriptionCourse DescriptionCourse DescriptionCourse DescriptionCourse DescriptionCourse DescriptionCourse DescriptionCourse DescriptionCourse DescriptionCourse DescriptionCourse DescriptionCourse DescriptionCourse DescriptionCourse DescriptionCourse DescriptionCourse DescriptionCourse DescriptionCourse DescriptionCourse DescriptionCourse DescriptionCourse DescriptionCourse DescriptionCourse DescriptionCourse DescriptionCourse DescriptionCourse DescriptionCourse DescriptionCourse DescriptionCourse DescriptionCourse DescriptionCourse DescriptionCourse DescriptionCourse DescriptionCourse DescriptionCourse DescriptionCourse DescriptionCourse DescriptionCourse DescriptionCourse DescriptionCourse DescriptionCourse DescriptionCourse DescriptionCourse DescriptionCourse DescriptionCourse DescriptionCourse DescriptionCourse DescriptionCourse DescriptionCourse DescriptionCourse DescriptionCourse DescriptionCourse DescriptionCourse DescriptionCourse DescriptionCourse DescriptionCourse DescriptionCourse DescriptionCourse DescriptionCourse DescriptionCourse Description
Programme Testimonies
A very pleasant surprise!
The (audio) programme was in short a very pleasant surprise – highly practical, manageable and convenient for a millennial as I. I went in with no expectations at all, took the liberty of extending the programme way beyond the 40 days just to complete it at my own pace, and emerged enriched and blessed with the many truths God revealed through His word. I might add that this would also be the first time completing the New Testament despite being a believer for over a decade.
Joy Yuen
WISE-NT 2015 Participant
A refreshing way to study God's Word!
Reading through the bible was my 2014 new year resolution, but after one year, I found myself just completing the four gospels… so I was really glad when the church embarked on this WISE program as I managed to complete listening through the whole NT within 2 months! Unlike reading, I'm able to listen to the bible while driving and walking, thus maximising the pockets of time to achieve my goal. Interestingly, I picked up certain messages while listening that I didn't when reading the same passage. I enjoyed it so much that I have proceeded to listen to the Old Testament and looks like I'm on my way to complete going through the bible this year! Highly encourage everyone to go through this program as it's a refreshing way to study God's Word!
Joyce Lim
WISE-NT 2015 Participant
Encourage spiritual discipline!
Here it is- What a great way to encourage spiritual discipline through this 40 days listening through the New Testament. Must confess that I took more than 40 days though! Listening with reading helps me to have better concentration on the Bible passages too! It gives a whole new dimension to the usual process of reading silently.
Eudora Tang
WISE-NT 2015 Participant
Ms Ler
Ms Ler is a regular patron of BRC, often purchasing Bibles and gospel booklets in order to give them away. She highlights important verses about salvation and prays for God to show her who to give them to. She's been doing this for the last few years and she's given away a few thousand copies of Bibles and gospel booklets to strangers to reach out to them with the Word of God.
From Tribal Vietnam to Suburban America
A BRC supporter from Singapore moved to North Carolina, USA and requested a Jarai Bible for a church there. The Jarai is a fiercely independent, indigenous hill tribe in the highlands of Vietnam with their own written and spoken language. They were one of the earlier hill tribes in Southeast Asia to be evangelized to and convert to Christianity. The people committed over the years to reach out to their community in North Carolina with a small church in their language. The Jarai church in North Carolina is growing and they need the Bible in their heart language. This is particularly important as the older generations for these migrants find themselves totally homebound because of communication challenges. The BRC managed to help them find the Bibles and got send them to the States.
Our Spiritual Director 'shared amazing insights on the relevant contents of the Word in relation to the Lands' we visited. Patiently and tirelessly, he would explain and expound on the Word. He led us in soulful devotions and worship to the God Almighty in His Holy Land.
Patricia Lim
Israel 2012
It helped me to have a really good perspective of the Bible after the trip. It made me hunger more to read His Word. You read the Bible in black and white. Now, you read it with colours!
Francis Tsang
Israel 2012
I was blessed with gifted Spiritual Directors who taught me valuable insights and Scriptural significance relating to the biblical sites.
Christina Tan
Israel & Jordan 2015
Israel Holy Land Tour 2012 had been a most meaningful experience. We made the long-awaited trip with a dual-purpose:  to see first-hand the historical sites and landmarks that archaeological discoveries and restoration works have reclaimed of Israel's biblical past; and to relive the period and places that had witnessed the birth, miracles, crucifixion and resurrection of our Lord Jesus Christ. This trip has more than satisfied our quest!
Frank & Janet Seow
Israel 2012
Though I have been reading the Scripture for years, this visit to the Holy Land has made my reading more complete as I walked through the land.  I humbly encourage those who are called or are hesitant, to prayerfully consider making a trip to Israel, the Holy Land, and experience the footsteps that Jesus, the Son of God has walked.
Christina Tan
Israel & Jordan 2015
The tour was very good. Our Spiritual Director, Ps Marc, was a superb tour guide! He could relate the context of the places to Christian history and the Bible very well. We learnt a lot from him.
Michelle Seah
Turkey 2015
For pastors or ministers who preach the Word, we must, at least once, visit this land that God revealed Himself in!
Vincent Lee
Pastors Familiarisation Tour - Israel & Jordan 2015
It was refreshing to witness ministers having so much fun amongst themselves!
Mdm Low Aye Lan
Pastors Familiarisation Tour - Turkey & Greece 2015
The itinerary was full, covering many of the seven churches in the Book of Revelation (Ephesus, Sardis, Philadelphia, Smyrna, Thyatira, Laodicea), and cities along Paul's missionary route (Philippi and Corinth). The group was treated to a visit to the Bible Society in Turkey, which left them inspired by the work that was being done there.
Mdm Low Aye Lan
Turkey & Greece 2015
I've been on many mission trips, but this is the first time I've put the Bible into somebody's hands. You know they've been waiting for it and will treasure it.
Alan Chan
Yunnan, China 2012
I witnessed the hunger and need for the printed Word of God in Vietnam.  At each delivery point, we saw how the brothers and sisters treasured the Bibles. Some pastors had travelled hundreds of kilometres—most of them on their motorcycles—just to collect 50 to 100 Bibles for their congregation. Their zeal for God, and love for their flock makes me reflect, firstly, how we often take the availability of Bibles in Singapore for granted; and secondly, how little we treasure His Word in our hearts.
Lilian Tham
Vietnam 2015
I am grateful for the opportunity to join God in His work through Bible distribution.  This trip will have a long lasting impact on my life. I saw how God's love for His people in Vietnam has transformed the lives of numerous believers and pre-believers. I also saw the heart of our God manifested in the numerous Christian leaders, and how they zealously bring God's goodness to the people in Vietnam. There is still much work to be done in order to reach all the ethnic groups in the country.  Let us continue to pray for God's Word to spread far and deep into the ends of the country!
Wayne Ng
Vietnam 2015
Serving as a Family
It allowed us to fellowship on spiritual matters. This made the Word of God come alive in our family.
David
Nanjing, China 2012
It was quite an eye-opener to see joy on the faces of the recipients when they held their first Bible!
Elnathan, 14 years old
Nanjing, China 2012
[Max7 exposed] me to new ideas of teaching children & gave me an opportunity to make new friends in the same ministry.
Max7 Participant, Jan 2015
It has re-energised me, and helped me think of how I can be more effective in my interaction with children in church. The resources are very useful.
Max7 Participant, Jan 2015
I am more humbled to learn with so much new things and connect with so many others passionate about children ministry.
Max7 Participant, Jan 2015
God's Word is so precious, and learning about it at the BSP is low cost and so beneficial.
Biblical Studies Programme is a useful instrument for my spiritual growth and doing ministry.
I have learned how to apply the Word of God in my life.
We have been blessed richly by Rev Tay and his team thru this course!
Praise God! It's my 3rd year in BSP already. I started in Dec 2013 as I was just curious about the programme. But then, I was hooked on every session and so I continued attending BSP till now. What I love about the programme is that we are not spoon-fed by Dr John. He encourages us to self-study of the Bible and do our weekly 'homework'. During the class, he teaches practical applications of the scripture for our day-to-day living. The class is very interactive as everyone can share their thoughts and opinions as well.
BSP has equipped me to apply Biblical knowledge and principles in my daily life. The course goes beyond just reading the bible; it enables you to understand the context of what you have read. Hence, the greatest reward I have is not head knowledge but to build up a solid biblical foundation in my own life, and continually to do so. Rev Dr John Tay is also a great 'encourager'. He wants the participants to truly dwell on the words of the Bible. The process is both edifying and refreshing.
After attending this course, it helps to align my desire to work or start a business in a godly way & with a godly purpose.
CEP 2015 participant
This is a good foundational course to go to even before you decide what business to go into... let our minds be set on Jesus before we attempt to plan further.
CEP 2015 participant
[I've] benefited from [the] solid foundation laid by this course.
CEP 2015 participant
The Intro to Hebrew course is very interesting. Dr Mary engages with the students through songs, jokes, and dialogues, which makes the class very lively. After attending the course, I feel like I can understand the Bible a little bit more.
July 2015 Intro to Hebrew participant
It gives me courage and strength...
By listening to the Audio Bible, I recall the verses that I had read before. It gives me courage and strength, and I would like to read more and grow. It also encourages me to learn more about God's promises in His Word. The Word helps me to overcome problems. Now I am learning to humble myself and am willing to share God's Word with others.
Maliga Allaigan
40-day listening programme participant
It's easy and very powerful
I would like to learn more stories, the way you teach me, because (it) is easy and very powerful.
W.J.
Colombia, 2016
We are meeting with much success in telling and re-telling the story!
Everyday we have been sharing one of our stories. For some reason (God knows) I keep using the Wheat Farmer parable. Maybe God wants me to do more planning with whatever I have to leave behind, or maybe this is what God wants our listeners to hear. Whatever, we are meeting with much success in telling and re-telling the story!…My wife and I are practicing with each other everyday and want to use more of the other parables in our outreach and eventually increase our story arsenal. It's working well, and many thanks for your work and time to bring our attention to this very successful method of reaching others for Christ!!
83-year-old L.D.
Hawaii, 2016
It developed a heart in me to share the gospel with others
I taught the story telling method to many youth and some pastors. I love your method. I have been benefited greatly from the training last year. It developed a heart in me to share the gospel with others. Now I can share much more easily.
A.A.
South Asia, 2015
For the first time I have been given a method that I can use
All my Christian life I've watched the Christian professionals share the gospel and exhort us from the pulpit to do the same. I'm now in my 80s and for the first time I have been given a method that I can use to evangelise anyone. Thank you for coming.
Frank
South Asia, 2016
Communicate the truth in an very effective way!
I love story telling and it is really effective.  Most of my international ladies have very limited English so the story telling method allows me to use a short story but communicate the truth in an very effective way.  I have three put their trust in Christ this last two months.  Praise God!  The more stories the better.
W.R.
Texas, 2016
The day of the trip came. When i reached Istanbul airport, I felt a surge of energy gushing throughout my veins. When I stepped foot into Tel Aviv, my body felt hot and I felt this indescribable power in me. When I was at the Church of Transfiguration, i felt the Holy Spirit came into me like a hot flush and found myself weeping while I was praying. Being in the Holy Land was different from reading the bible. The feeling was indescribable. It was also the first time after many years that my daughter Natasha and me are travelling together. We were like the best of friends and had a wonderful time together. This trip is God's way of bonding us and a special gift to us spending Mother's Day in the Holy Land. I want to thank God for giving me this present. After the trip, i felt very peaceful and look forward to going back to the Holy Land again. God may not necessarily answer our prayers in our time, but in His time!
Elsie Wee
Israel & Jordan, 6-17 May 2017
Learnt simple hand signals to help me in remembering the Books of the Bible
WTTB LIVE event participant
A good way to remember the books of the Bible
WTTB LIVE event participant
Will come for Train the Trainers - useful for prisons ministry that I am involved in.
WTTB LIVE event participant
Gave me an excellent foundation...The hand signs are very useful...
WTTB LIVE event participant
I remember Dr Bobby Sng with fond memories of his signature smile, humble spirit, faithfulness to teaching the Word of God, always encouraging others especially those of us who are much younger than him in full-time Christian service and most gracious attitude. When he was the plenary speaker at a past Scripture Union East & West Asia Regional Conference held at The Mint Hotel in Kuala Lumpur, West Malaysia and there was a shortage of water and therefore air-conditioning was done to the minimum, toilet facilities were very inconvenient, there was not a word of complaint or sign of frustration/disgust from Dr Sng. He carried on preaching God's Word just the same! That has left a great impact not only in me but also the conference participants. Thank God for such Christlike servant of God.
David Leong
I am proud of his life and legacy toward the Church history and Bible Ministry in and from Singapore. May God raise such great but humble God fearing leader in our generation.
Khoi Lam Thang
The Bible Society of Myanmar
Dr Bobby Sng was a man of God, a full time missionary who served God faithfully till the very end. He is with the Lord now! I remembered his works during my VCF days in NUS 30 years ago. Thank God for man like him.
Diana Kwok
孙耀光医生是天父赐给新加坡教会的特别礼物。孙医生一生让主使用,不但祝福了大专学生福音工作,也在多方面事工长期祝福新加坡的教会。他所结的丰实果子不只在英语教会社体非常明显,在华文教会中也到处开花结果。今天新加坡华文教会的众多教牧与信徒领袖确实离不开他多年的耕耘。笔者早在五十多年前便得益他领导的"前线小组",这些年来更在不同事工上得着他多方的启发与激励。 孙医生为新加坡教会撰写了激发心灵的史记。他的释经讲道成为多人传讲信息的楷模。他的敬虔生活、殷勤事奉、处世待人谦逊宽宏配得我们效法。让我们在感谢天父的同时,以具体的计划来纪念孙医生。
李宗高牧师
(基督徒学生福音团契(华文)首任主席,圣经公会华文事工委员会主席)
I have collected many of his books and writings to understand the Christian missions from the local, indigenous eyes in British Malaya/Independent Malaysia as well as Singapore since the early 1990s. I remember one of his books entitled "In His Good Time" has been quoted by other researchers many a time. I appreciate his fruitful, dedicated work. Please rest in peace.
Ikuko Tsunashima-Miyake
I visited Cameron Highlands in the recent years.  I was at a hair-salon.  The hairdresser shared with me how she come to know the Lord through the ministry of Dr Sng in the 1960s.
Patricia Lee
---