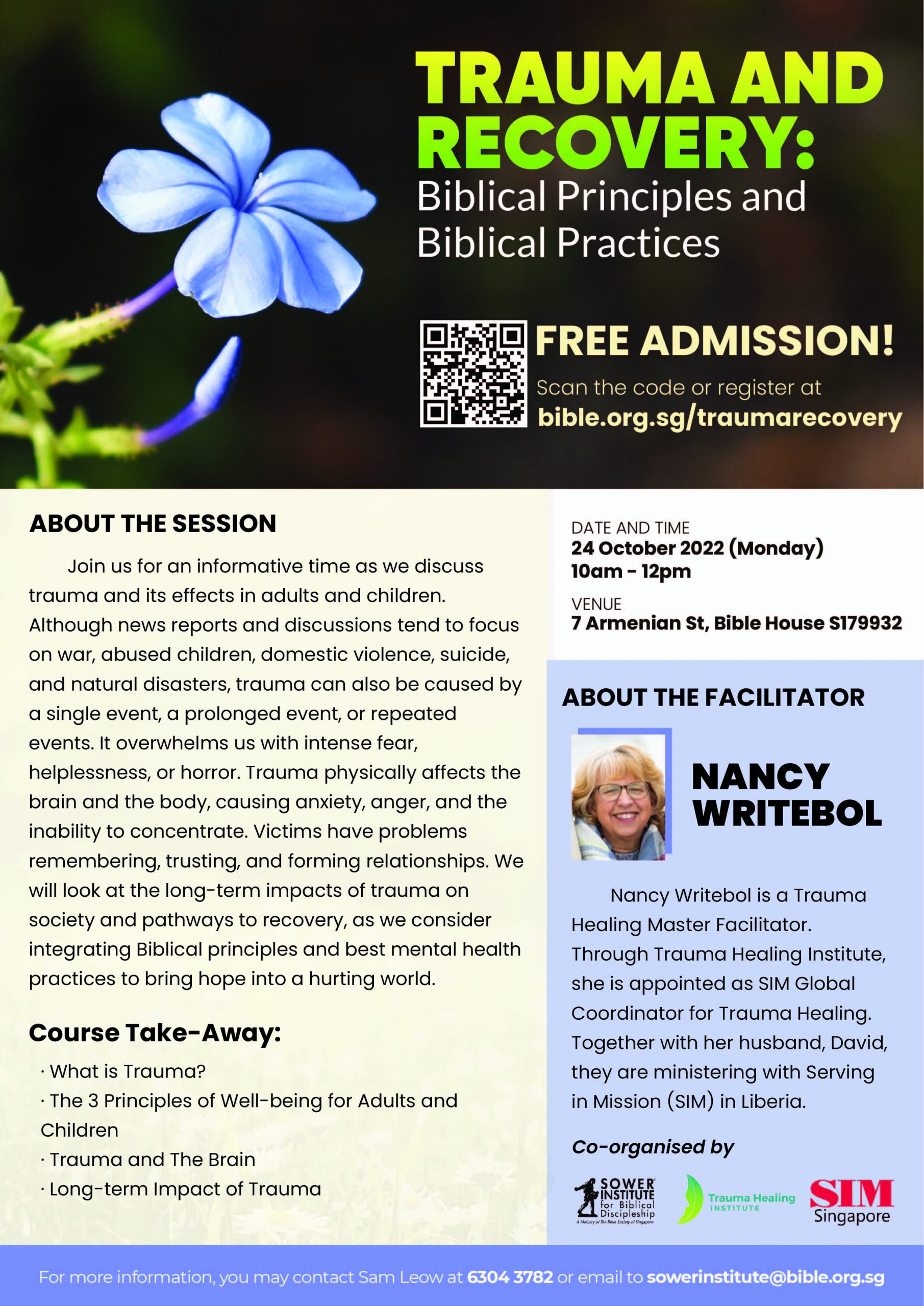 Join us for an informative time as we discuss trauma and its effects in adults and children. Although news reports and discussions tend to focus on war, abused children, domestic violence, suicide, and natural disasters, trauma can also be caused by a single event, a prolonged event, or repeated events. It overwhelms us with intense fear, helplessness, or horror. Trauma physically affects the brain and the body, causing anxiety, anger, and the inability to concentrate. Victims have problems remembering, trusting, and forming relationships. We will look at the long-term impacts of trauma on society and pathways to recovery, as we consider integrating Biblical principles and best mental health practices to bring hope into a hurting world.
Course Take-Away:
What is Trauma?
The 3 Principles of Well-being for Adults and Children
Trauma and the Brain
Long-term Impact of Trauma
FREE ADMISSION
Date and Time: 24 October 2022 (Monday) - 10am - 12pm
Venue: 7 Armenian St, Bible House S179932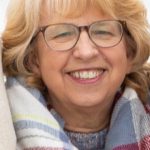 Nancy Writebol
Nancy Writebol is a Trauma Healing Master Facilitator. Through Trauma Healing Institute, she is appointed as SIM Global Coordinator for Trauma Healing. Together with her husband, David, they are ministering with Serving in Mission (SIM) in Liberia.
---