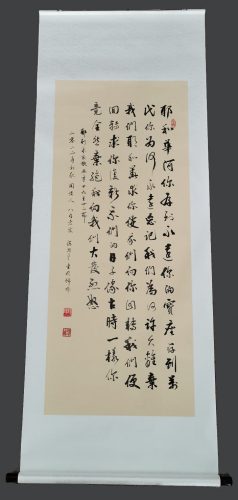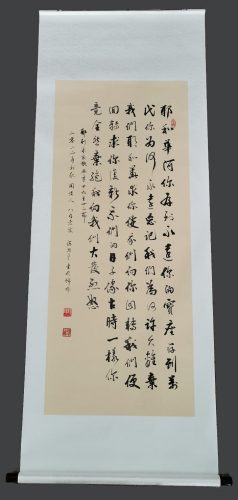 陈思平 Tan Shee Ping
卫理公会福灵堂
Foochow Methodist Church
行书 Semi Cursive Script
69cm x 184cm
$5,000
耶利米哀歌 5:19-22
耶和华啊,你存到永远;
你的宝座存到万代。
你为何永远忘记我们?
为何许久离弃我们?
耶和华啊,求你使我们向你回转,
我们便得回转。
求你复新我们的日子,像古时一样。
你竟全然弃绝我们,
向我们大发烈怒?
Lamentations 5:19-22
But you, O Lord, reign forever;
your throne endures to all generations.
Why do you forget us forever,
why do you forsake us for so many days?
Restore us to yourself, O Lord, that we may be restored!
Renew our days as of old—
unless you have utterly rejected us,
and you remain exceedingly angry with us.
Fill in the form if you like to purchase and contribute to the Bible Mission.
填写表格购买作品,支持圣经宣教。
---