This article was originally posted in our June 2021 Word@Work.
The rise of corruption and abuse in Guatemala has taken a terrible toll on vulnerable people. Most of the indigenous Christians and non-Christians are unemployed in an economy devastated by war, curfews, and road closures that make movement and commerce difficult. To worsen the situation, the contagion effect of COVID-19 has been detrimental to peoples' lives.
Despite the difficulties the population is facing, The Bible Society of Guatemala remains persistent in reaching out to those in need of the Gospel through Bible distribution and translation works. This year, funds were also raised and used for those affected by flooding, which has left 46 people dead and 96 missing. We can be the salt and light and help those experiencing hardships—like those in Guatemala—through programmes that provide humanitarian aid to those affected by natural calamities, housing constructions, generate jobs for the poor and the needy, and sustain the local Church.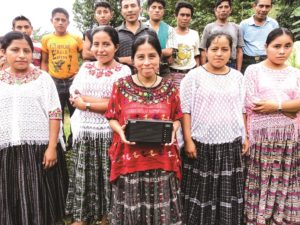 The Bible Society of Singapore hopes to strengthen and engage unreached peoples with the Gospel by partnering with our sister Bible Societies. Helen Keller once said, "Life is an exciting business, and most exciting when it is lived for others." Through your kind donation and prayer, you can help build their future. Together we can make a difference. Click here to donate today.
---