This article was originally posted in our June 2021 Word@Work.
""Oh that You would bless me indeed and enlarge my border, and that Your hand might be with me, and that You would keep me from harm that it may not pain me!" And God granted him what he requested." 1 Chronicles 4:10
It is not uncommon to find stories of people who have gone through great testing in the Bible. Daniel, for example, was a godly man sent to live in ungodly Babylon at a time when God's blessing upon the Jewish nation seemed to have been withdrawn or postponed. Many of us can relate to his position, as believers trying to live in secular society today.
Daniel was under tremendous pressure to conform to the ways of Nebuchadnezzar, and his faith was tolerated as long as he did not allow it to intrude into public life or "rock the ship" of the state.
In spite of these things, God told Daniel that it is He, God, who is in control of history and that his purposes are being accomplished, even in the overthrow and captivity of His people. Ultimately, it is the kingdom of God that will endure forever. Daniel triumphed because he knew God and trusted Him to do with his life whatever was best.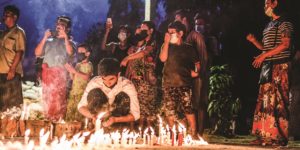 Myanmar's Political Turmoil
Many Christians in Myanmar face similar trials today. Rev Khoi Lam Thang, General Secretary of the Bible Society of Myanmar (BSM) accounts: "Our ministry operations have stopped since February 1. We have to close the office because it is in the city centre and all regular business meetings have to be postponed. All transportation and communication are blocked, so we cannot have access to local churches for advocacy or fundraising, and we cannot reach the translators for Bible translation projects. At the same time, we cannot imagine how we will even receive the printed Bibles sent to Myanmar. This political climate will badly affect the Bible Mission in Myanmar."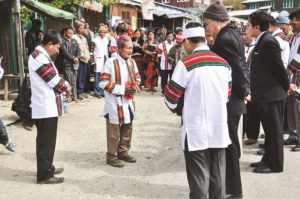 The country has been in uproar since the military ousted civilian leader President U Win Myint, State Counsellor Aung San Suu Kyi and hundreds of other members of the National League for Democracy party in a February 1 coup, triggering a mass uprising that has brought hundreds of thousands to the streets demanding a return to democracy.
Military leaders have promised a new election but have not set a date and have declared a state of emergency. And as authorities increasingly turn to quash dissent, more and more civilians and bystanders are dying from bullet wounds. Security forces have used water cannons, rubber bullets and live ammunition to try to disperse protesters, and the military has imposed restrictions, including curfews and limits to gatherings.
At least 550 have been brutally killed, according to a local activist group that has been tracking arrests and fatalities. But the death toll is likely to be much higher, with hundreds who have been detained and unaccounted for. Widows, orphans and mourning parents have become a common scene, causing the United Nations and human right groups to strongly condemn the worsening bloodshed caused by the military's crackdown on protesters in March.
In a report updated on March 17, the Assistance Association for Political Prisoners said that 2,608 people have been arrested, charged or sentenced in relation to the coup, while 1,872 are still under detention or have outstanding charges against them.
With the military seizing control, government offices, banks and even hospitals have ceased to operate. The streets are blocked and barricaded, and the once bustling streets of Yangon are now hauntingly quiet. Most choose to take cover indoors since it's too dangerous to go anywhere. In its place, a sense of fear and trauma fills the air, and it is the younger generation who is more impacted since they are experiencing such extreme political struggle for the first time.
The Church on its Knees
The events have magnified the vulnerabilities of Christians in Myanmar, and there is deep concern that the military's renewed hold on the country could exacerbate these further. The military's rule could mean reinforced restrictions on the church are expected, although its extent and the form it takes is unknown.
Almost 10 per cent of Myanmar's population are Christians, with different nationalities and ethnic minorities. So, when the people are affected, the Church is affected, says Rev Khoi. The Bible Mission is crippled.
At this point, activities that aim to help those in need risk being scrutinised by the suspicious eyes of the military. Electricity cuts and internet blackouts are also common, making it impossible for BSM to organise help or deliver supplies and Bibles to the people.  
Yet, Christians continue to pray earnestly and fervently. Rev Khoi explains that with their different denominational backgrounds, Christians have prayed in their own ways—some praying at church, some lying down on the street holding onto their Bibles and praying out loud for deliverance, and some praying in groups on zoom. But all share the same goal, which is to pray for the deliverance of their country.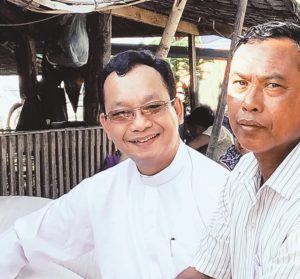 With such a level of violence and injustice, how do we make sense of it? Or rather, how do we see God in all this? We can trust that our Father is working until now (John 5:17), whether we appreciate or understand it. At this point, even if it is too early to see His hand, we know that He is there and working. Just as He rescued Daniel from the power of the lions, we can depend on Him to rescue and deliver Myanmar from its oppressors.
In hope that a new Myanmar would rise again from the ashes, we can increase in prayer, love, dialogue and courage, and live in Godly influence by speaking out for truth, justice, freedom and peace. The Bible Society of Singapore (BSS) is standing alongside the people in Myanmar in prayer, advocacy and solidarity.
These are the three areas of immediate need in Myanmar that Rev Khoi has highlighted.
It is the desperate need of the people in Myanmar for the global Church to increase our support through prayer, for the battle is not just of military power, but against the rulers, against the authorities, against the cosmic powers over this present darkness, against the spiritual forces of evil in the heavenly places (Ephesians 6:12).
Most people in Myanmar are facing difficulties in getting basic humanitarian needs such as rice, salt, cooking oil and drinking water met because they have no money to afford them. The battle may last longer than what is expected, which makes the need greater than before.
For the increase in spiritual strength of the nation, it is important to make the Bible available to those who are in need of the Word of God. Habakkuk 2:14 reflects Rev Khoi's dream for his nation: "Let the earth be full of knowledge of the Lord's glory, as the waters cover the sea."
BSS continues to partner closely with our sister Bible Societies to provide assistance and to form initiatives that will bring hope and influence the lives of the people. As Paul says in 2 Corinthians 10:15, "We do not boast beyond limit in the labours of others. But our hope is that as your faith increases, our area of influence among you may be greatly enlarged…" Keeping at our mission to make the Word of God known to all people, we endeavour to expand the sphere of God's influence in Myanmar. We would like to invite you to partner with us so that we can reach more countries in need of the Word and of practical help. Click here to donate today.
---