Teaching with Style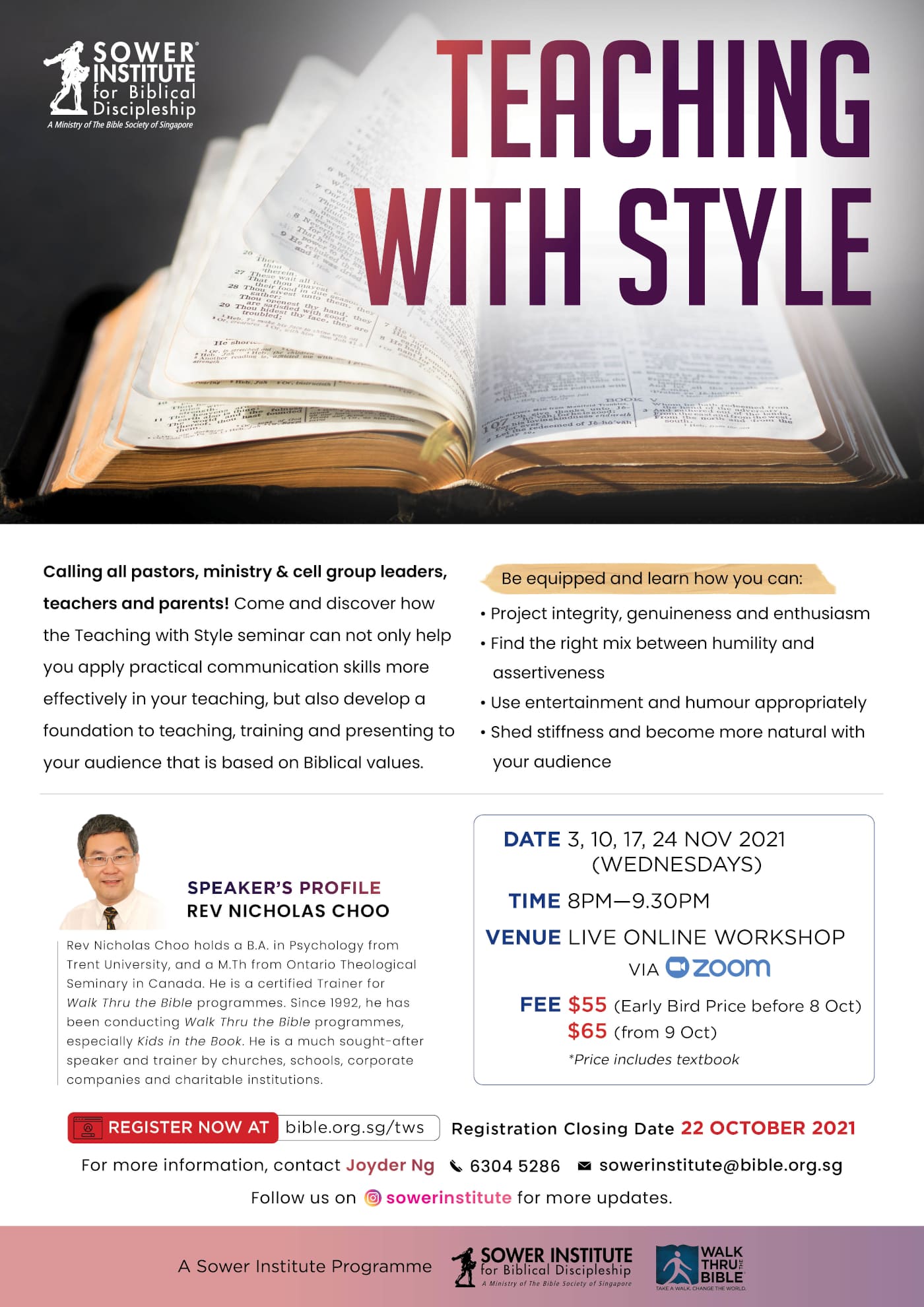 NOTICE: CHANGE OF SCHEDULE
Calling all pastors, ministry & cell group leaders, teachers and parents! Come and discover how the Teaching with Style seminar can not only help you apply practical communication skills more effectively in your teaching, but also develop a foundation to teaching, training and presenting to your audience that is based on Biblical values.
Be equipped and learn how you can:
· Project integrity, genuineness and enthusiasm
· Find the right mix between humility and assertiveness
· Use entertainment and humour appropriately
· Shed stiffness and become more natural with your audience
---
Event Details
New Scheduled Date: 3, 10, 17 & 24 November 2021 (Wednesdays)
New Scheduled Time: 8.00pm - 9.30pm
Venue: via Zoom
Fee:
$65
Trainer: Rev Nicholas Choo
Registration closes on 22 October 2021
*Upon registration, you will receive the Zoom details for the Online Seminar
For more information, contact Joyder Ng at 6304 5286 or email sowerinstitute@bible.org.sg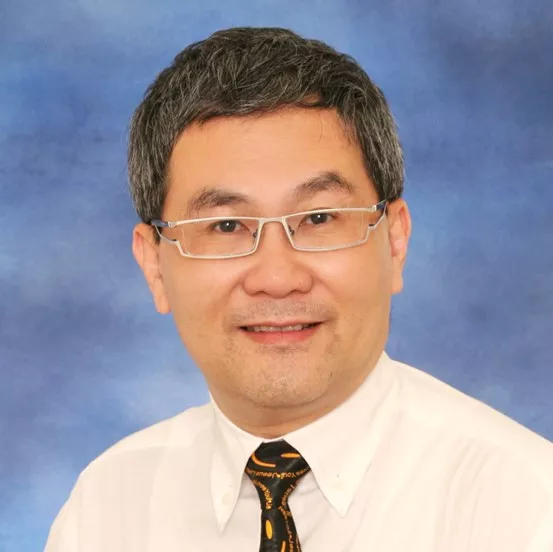 Rev Nicholas Choo
Rev Nicholas Choo holds a B.A. in Psychology from Trent University, and a M.Th from Ontario Theological Seminary in Canada. He is a certified Trainer for Walk Thru the Bible programmes. Since 1992, he has been conducting Walk Thru the Bible programmes, especially Kids in the Book. He is a much sought-after speaker and trainer by churches, schools, corporate companies and charitable institutions.