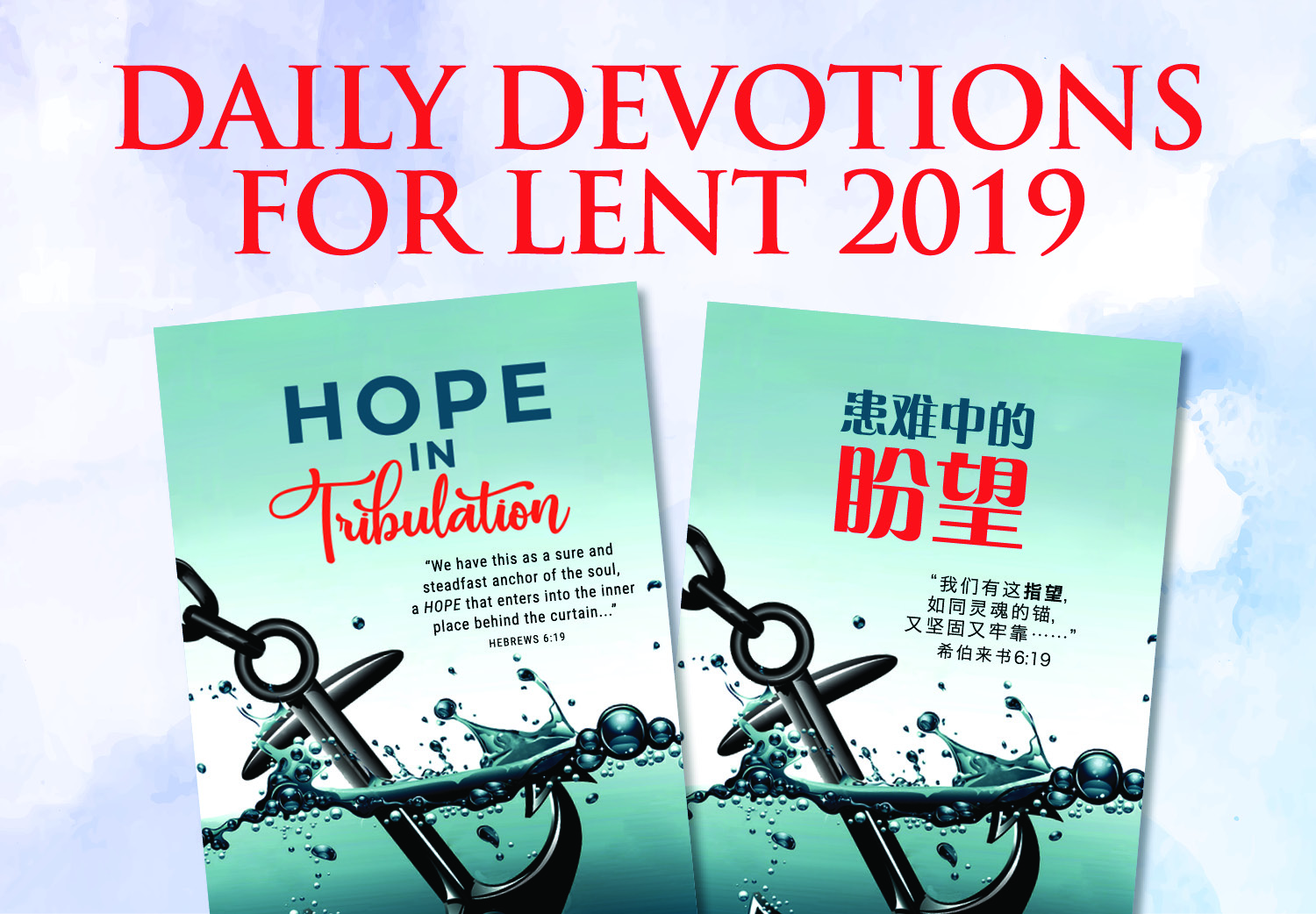 The period of Lent is a time to help us prepare for Good Friday and Easter Sunday. Lent helps us to connect with the passion, death and resurrection of Jesus Christ. Lent is a call to break through our spiritual apathy and to reach out to others. It is a call to repentance and to make God the centre of our lives.
大斋节在教会年历上是一段特别有意义的日子,它预备我们的心去纪念耶稣受难和复活。它帮助我们与耶稣基督的受难、受死、复活相连接;大斋节也召唤我们打破灵命的冷漠,帮助我们彼此建立,带领人们悔改并以上帝为生命的中心。
For the 14th year, The Bible Society of Singapore has been commissioned by the National Council of Churches to produce a devotion for this special season.
新加坡基督教会协会已是第十四年委托新加坡圣经公会出版大斋节期使用的灵修小册。
The theme of the Lent Devotional 2019 is "Hope in Tribulation". It is our prayer that these daily readings for the Lenten season will establish us firmly in the hope of Christ, and spur us to share this hope with those around us.
2019年《大斋节期灵修思语》的主题为"患难中的盼望"。我们的祷告是:愿大斋节期的每日灵修思语能够使我们在基督的盼望里得以坚固,并激励我们与周围的人分享这盼望。
---